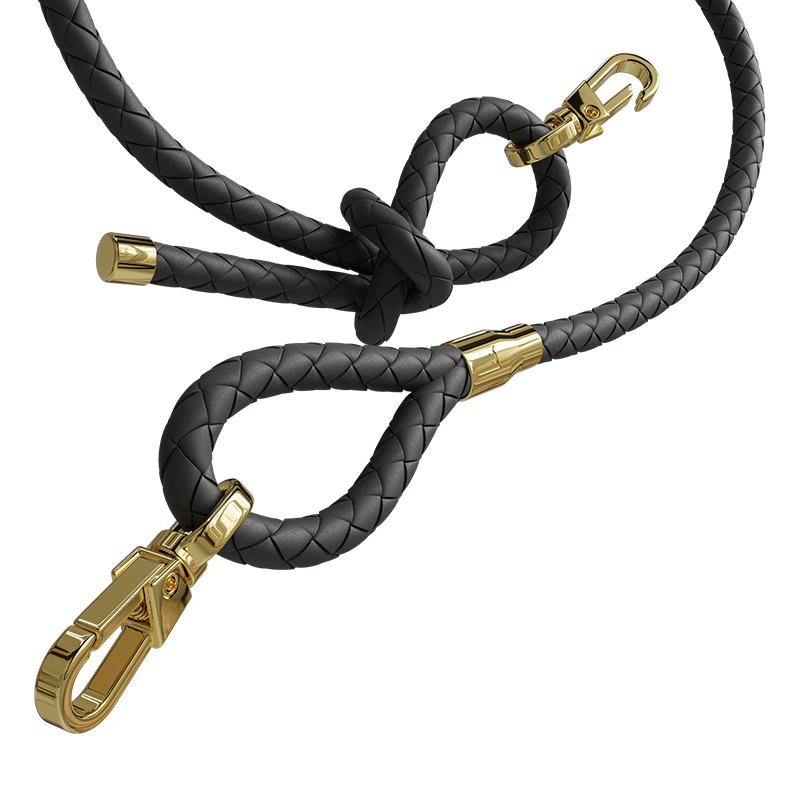 Carry Case Leather Strap
black/gold
For your Carry Case
Real leather strap
Easy to change
Product details
You already have a CarryCase from DeinDesign and would like to exchange the strap? Then choose your new favourite strap here. The braided genuine leather strap is approx. 1.35 metres long and, thanks to the special knotting technique, can be adjusted in length by simply pulling it, so that you can adapt it to your individual wishes.
No matter which combination, silver or gold, the strap is available in black, taupe and powder.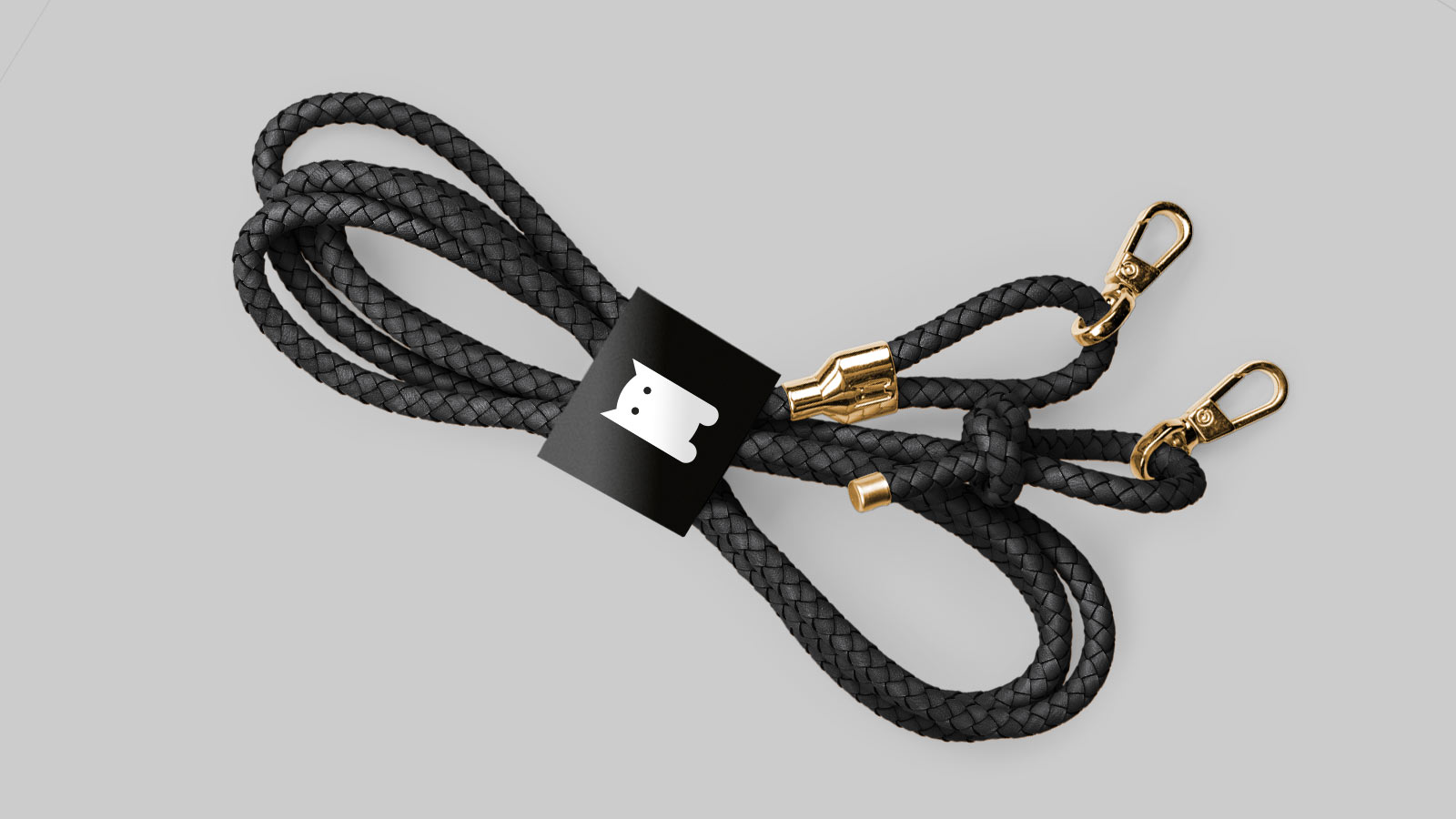 Special features
Easily attached to your Carry Case
Adjustable in length
Made from real leather
Fashionable braided detailing
High-quality, resistant material
Please note
The braided mobile phone strap is made of genuine leather. As leather is a natural product, individual colour variations and irregularities in the surface structure are possible. This reflects the high quality of the leather, but also makes your Carry Case a unique product.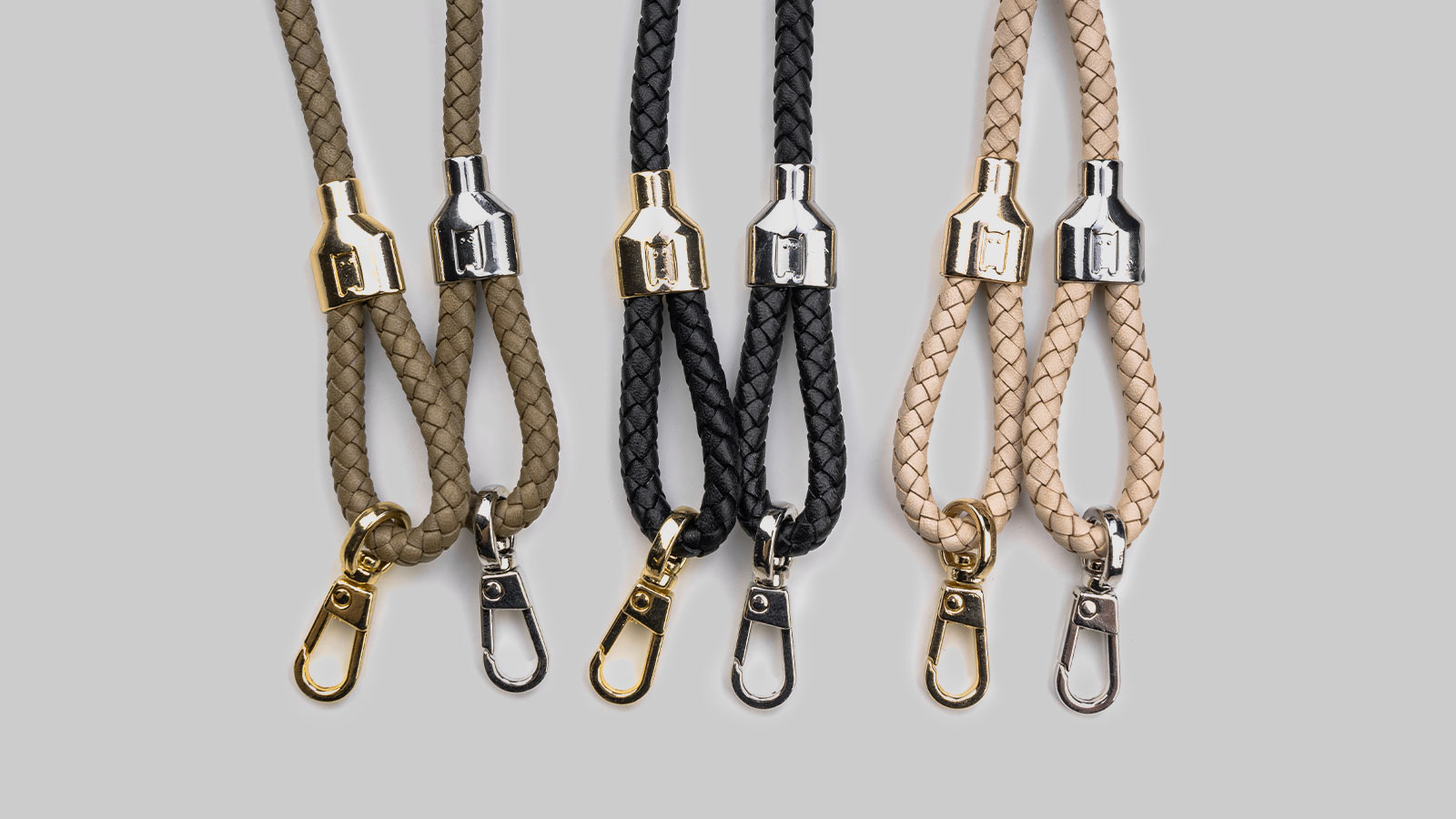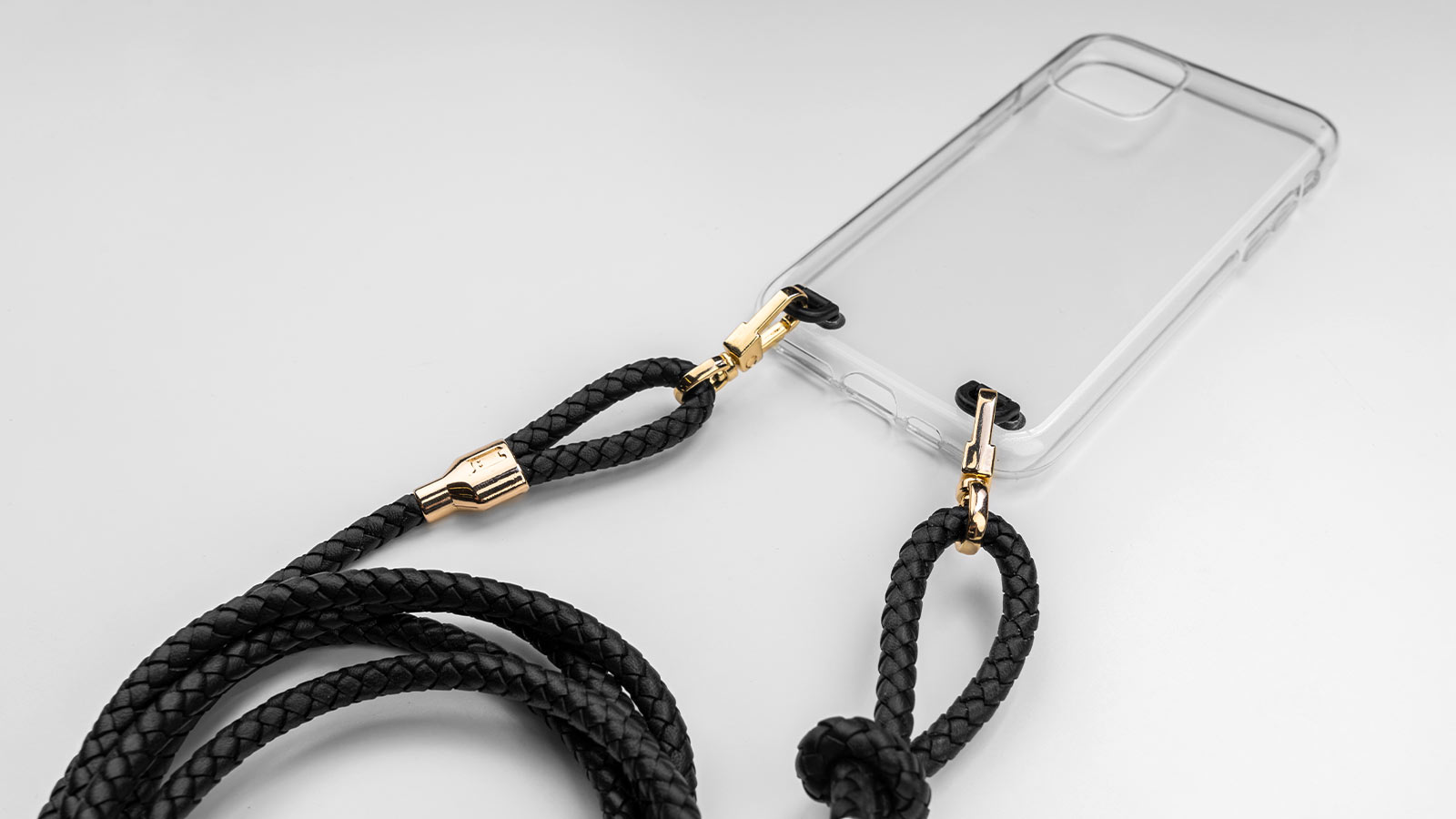 Attachment
Attaching the strap to your cover is as easy as pie, just attach the carabiners at the end of the strap to the eyelets on the cover.