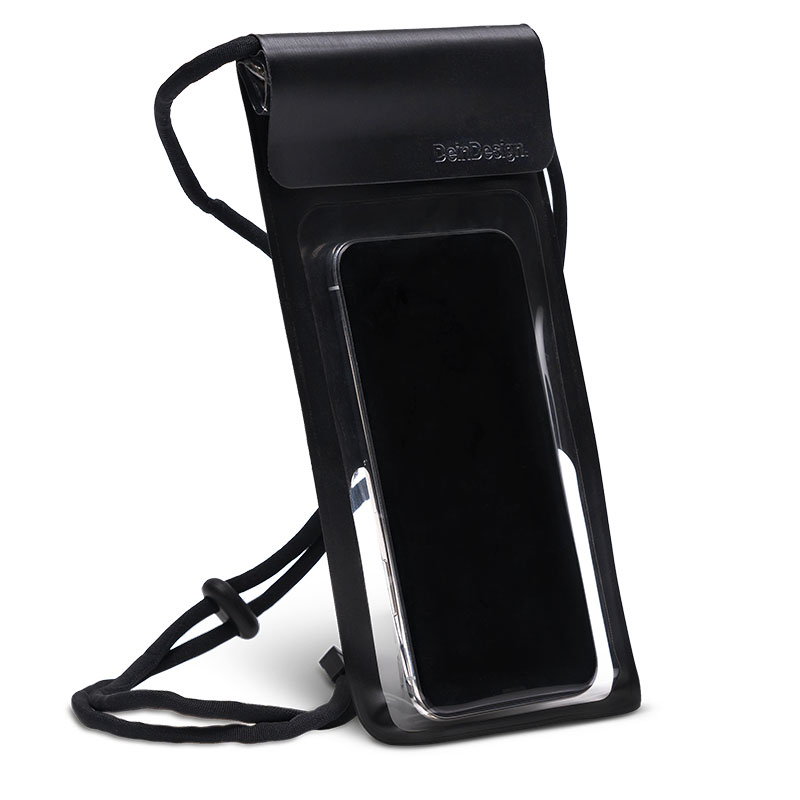 Beach bag
For phones up to 6.5''
Water and dust resistant
For outdoor activities
Product details
The water resistant pone case is the perfect outdoor gadget for your smartphone. No matter if you are hitting the beach, chilling by the pool or during your next hiking trip, this case offers reliable protection against liquids, sand and dust.
Protection & special feature
solid - strong - robust
Protects against scratches, dust and liquids
3-times secured closing system
No loss of touchscreen functionality
Fit & installation
No matter if texting or taking a snapshot, all functionalities and features of your smartphone can be accessed easily, without removing the Beach Case. Thanks to the transparent sides of the waterproofed case, you can use your phone screen and camera with no hassle. To close the Beach Bag securely, just place your phone inside, fold the flap over and fasten all with the velcro closure. You're all set for your next adventure!