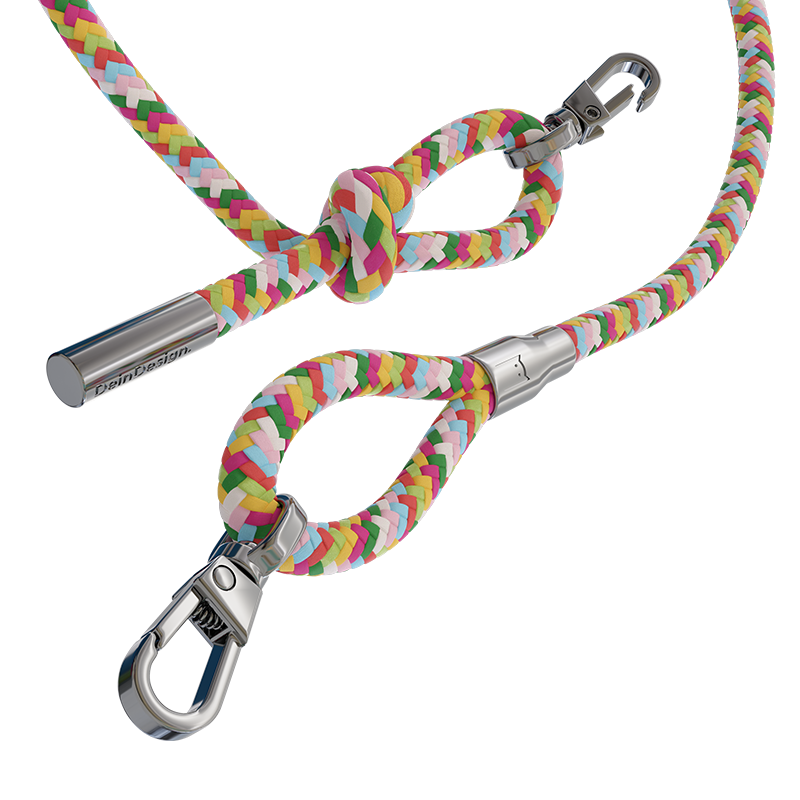 Carry Case Fabric Strap
colourful/silver
Limited strap colours
Adjustable length
Stylish & casual
Product details
You already have a Carry Case from DeinDesign and want to change the strap?
Then the limited colour combinations are perfect for your Carry Case. The colours Mint-Camouflage and Colourful are the perfect companion.
The braided textile strap (polyester) is approx. 1.70 metres long and, thanks to the special knotting technique, can be adjusted in length by simply pulling it, so that you can adapt it to your individual wishes. The strap has a diameter of approx. 0.5 cm and is particularly flexible due to its braided structure. The ends of the fabric strap are covered with metallic end caps and are thus safely protected from fraying.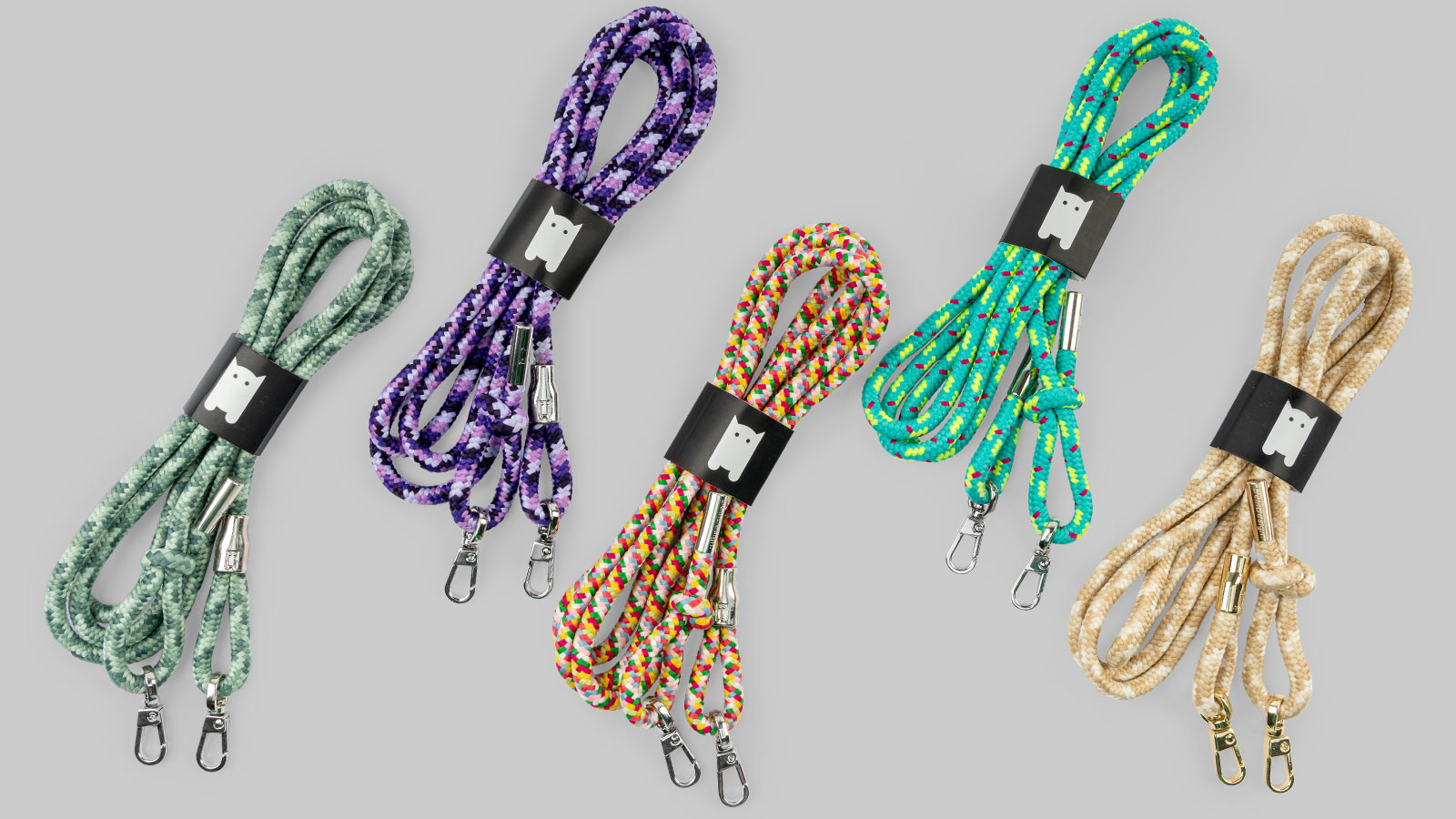 Special features

Trendy strap colours in limited quantities
Safe & durable
Adjustable length
Polyester braided fabric strap
Stylish & casual
Attachment
Attaching the strap to your case is as easy as pie by attaching the carabiners at the end of the strap to the eyelets on the case.