72 elements by "HEJ IBIZA"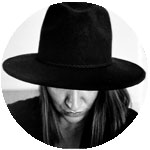 HEJ IBIZA
Phone Cases and Skins for your Devices with Designs by HEJ IBIZA
discover the world of HEJ IBIZA.
Ute Arnold is a Designer and Illustrator from Germany. Her inspiration comes from her travelling around the world.. She describes her art as minimalistic - contemporary - clean Art!
... sunshine all day ...